A boutique Beauty Therapy salon, focused on results in a private and relaxing environment. Located in Highlands Park, New Plymouth, Urban Edge Beauty is a home based business offering a warm and welcoming setting, while still having the expertise, skills and professionalism our clients expect. Stocking the amazing Snowberry skincare range, Coola Suncare, Vani-T Mineral makeup, Surmanti Eco Soya Candles, Moroccan Tan, Lashfood, Pfb Vanish, Riffi Mitts and more. Gift Vouchers available in salon, or you can purchase directly from the website and have it email to yourself or the recipient. Check our services offered, and make your booking online in a few clicks today.
Emily Hayward
Owner / Senior Beauty Therapist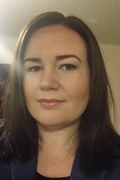 I'm Emily, owner of Urban Edge Beauty. I started in the Beauty Therapy industry 14 years ago, and have worked in salons both here in New Plymouth, as well as in Melbourne during the 7 years I spent living there. I love that I can work in an industry where I now have the flexibility to create my own work/life balance. While I love all aspects of Beauty Therapy, waxing and nails would have to be a passion. My clients can expect a high level of care and professionalism, in a welcoming environment.
5a Puketotara Street, Highlands Park, New Plymouth
0226564558
Monday

Tuesday

Wednesday

Thursday

Friday

Saturday

9:30am - 7:00pm

9:00am - 8:00pm

9:00am - 8:00pm

9:00am - 8:00pm

12:30pm - 5:00pm

9:00am - 12:00pm